The Angel Wings program was formally organized following the financial support of the Energizer Senior Tour Championship of Myrtle Beach, South Carolina.
We provide free air transportation to and from various counties and states for children of abuse, neglect, exploitation and children that have been stolen. We also provide transportation for children that need medical treatment. Services are available to those who are financially distressed or unable to travel on public transportation.
Missions include children that are in the care of their parents; adoptive parents; a local or state agency or organization; churches; and children in foster care. Medical missions include transplants, compassionate care, emergency relief flights and others referred to us by health care providers. We are a group of pilots and non-pilot volunteers dedicated to serving children.
Recently we received a letter from the parent of a child who was helped by our Angel Wings Program. Please take a moment to read this letter.
General Information
Who belongs?
The members of the Flight Division of Wings for Children are private pilots (who own or rent aircraft) and non-pilot volunteers whose interest is helping children.
Although not a requirement, Wings for Children encourages instrument ratings. This allows for more trouble free mission coordination. But, by all means, VFR pilots are certainly welcome.
We offer free air service to children who have been abused, neglected, abandoned, stolen and/or children that need medical treatment. Children whose problems make it necessary for them to travel some distance. Typically these children (or their referral parents or agencies) have no resources for commercial air transportation.
Checklist:
1. Limited resources, financial and otherwise.
2. A problem with use of other transportation.
3. Must be stable and able to fly in smaller aircraft.
4. Definite financial need that is verifiable.
5. Condition(s) that would make it difficult or impossible for them to use           public transportation.
Typical examples would be children in foster care, under the control of family court or social services and need to go or return somewhere. This could involve adoption or some type of medical treatment (i.e. for injuries of abuse/neglect).
These children may have a family member, friend or appropriate guardian accompany them. Patients may under some circumstances fly with a nurse and with prior approval offer oxygen. We also fly disaster relief supplies to meet urgent needs and emergency personnel.
During the aftermath of Hurrican Katrina, we participated in volunteer operations and transportation, including flights for supplies and medical personnel.  In Addition, we organized flights to transport children and families.  On a local basis, we worked with numerous Individuals in Myrtle Beach and in New Orleans, Alabama, and Mississippi.  This operation included three truckloads of supplies and goods for Katrina victims.
DOWNLOADABLE FORMS
Most requests come from social service workers, family court, agencies, institutions, aftercare planners, hospitals and health care organizations. Many calls come from the general public and other charitable organizations. We are also available for coordinating flights with other public benefit flying organizations, just as we would rely on them for air transportation far outside of this region.  However, sometimes their policies place some limits on some missions; medical and mercy.
The range is four seater single engines to twins that can accommodate up to six or eight people. All the aircraft used are more than capable for the missions they are assigned to.
Distance
The typical mission is 500 miles or less. For those that are further, there is coordination with other public benefit flying groups to achieve longer mission objectives.
The usual range would be 300 – 500 miles.
Insurance and Liability concerns
All flights are conducted under Part 91 of the Federal Aviation Regulations. This means that all flight missions have the same liability as if flying a friend or neighbor. All passengers flown sign a waiver of liability naming both the pilot and Wings for Children, Flight Division.
All pilots who own or rent their aircraft are required to have liability insurance in order to fly as pilot in command of a mission. Wings for Children, Flight Division does not carry additional aircraft liability insurance.
The pilot in command is responsible for all costs for the mission. Some of the costs associated with the mission may be tax deductible as a charitable donation.
Several FBO's (general aviation service centers) offer fuel discounts and may also waive landing/parking fees.
Some of Angel of Wings members including Karole K. Jensen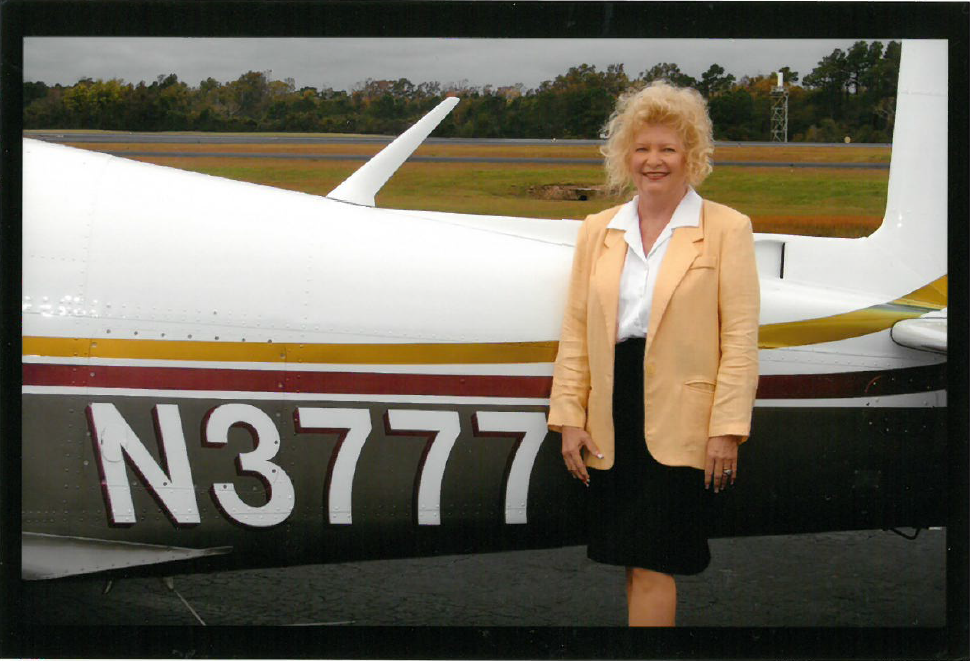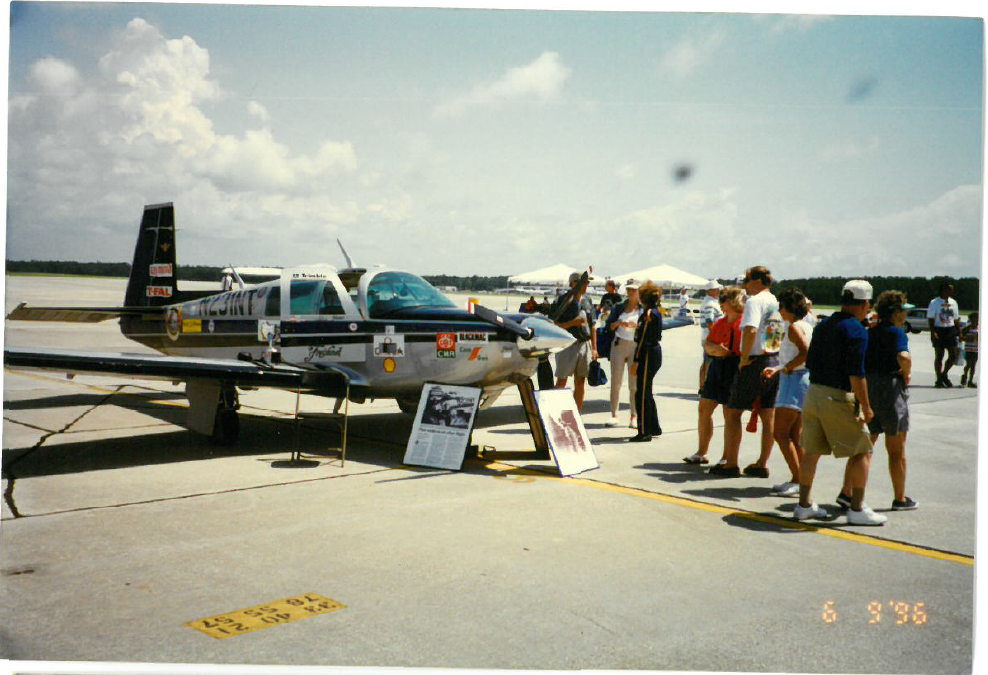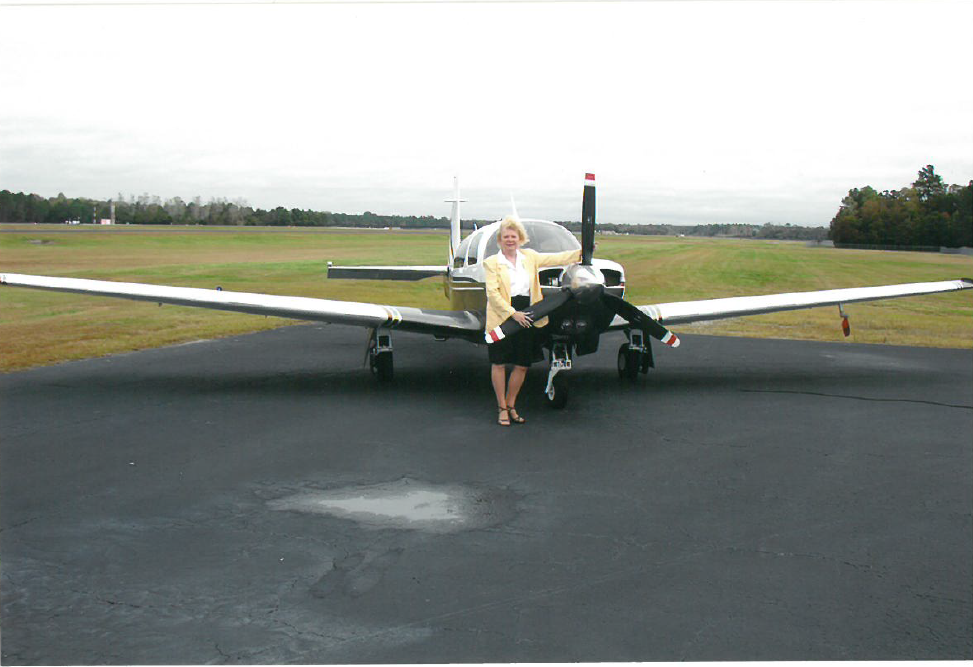 Members are private pilots and non-pilot volunteers whose common interest is helping children and their community,
There are several ways to help:
1. Join as a pilot member.
2. Join as a non-pilot member.
3. Help us spread the word by telling others and distributing literature.
4. Make a financial contribution.
We are looking to expand our pilot base. An instrument rating is recommended but not required due to the variety of weather in this part of the country. VFR pilots are welcome.
By joining, you do not obligate yourself to fly any number of missions. We do hope that if you accept a mission that you can fulfill that promise. You are free to decline any mission whether for financial, weather, scheduling conflicts or personal reasons. Wings for Children – Flight Division recognizes different pilots limits and only want missions to be flown if the pilot is completely comfortable doing so.
DOWNLOADABLE FORMS
Air Transport Waiver of Liability
Joining
Three ways:
1. As a pilot member.
2. As a volunteer.
3. Simply to help with a specific task. Help is always needed in the following areas:
Fundraising Promotions
Letter Writing Grant Writing
Newsletters Pilot Recruitment
Administrative/Office
No. Only on an 'as needed' basis; for updates and sharing.